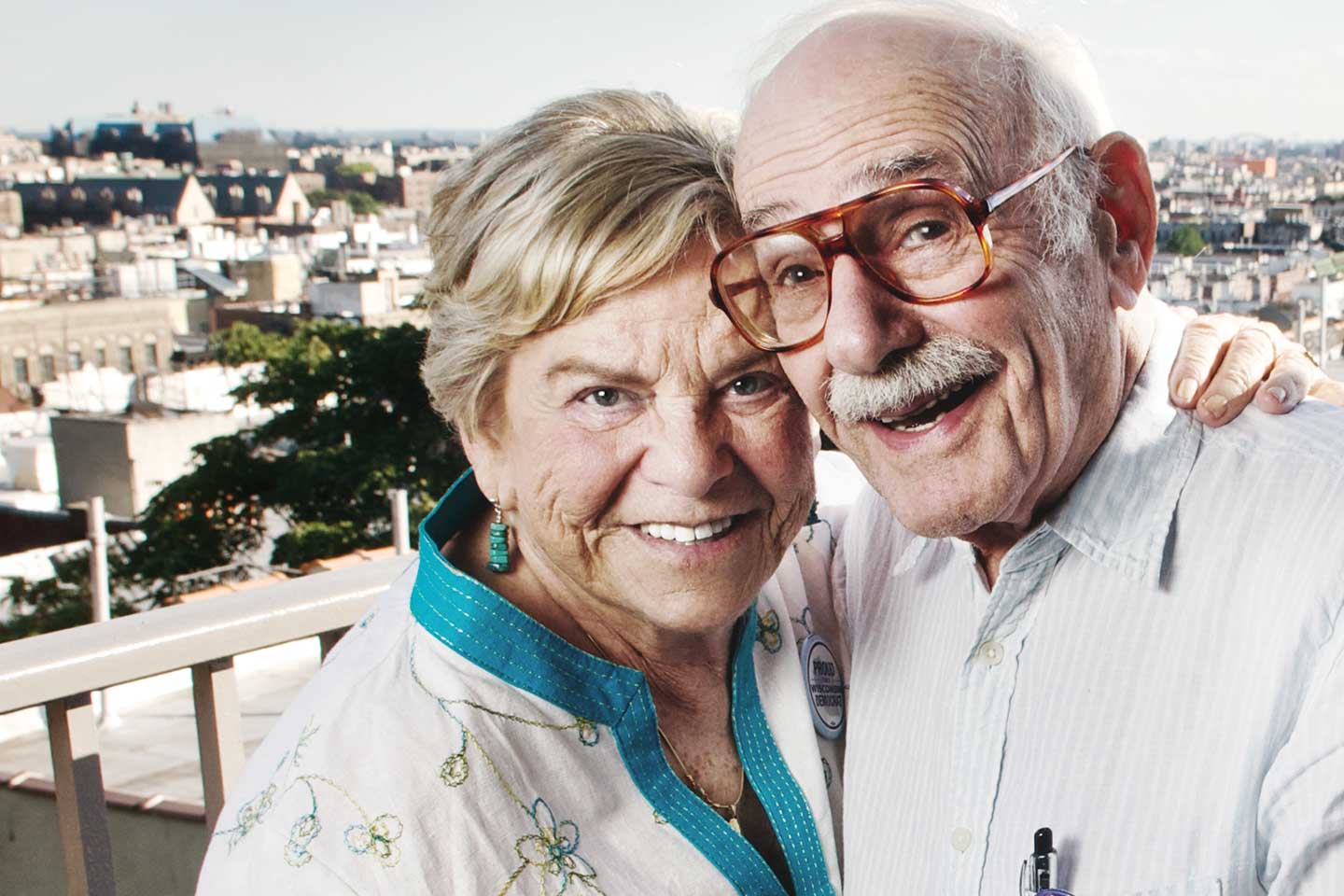 Empower older adults to enhance purpose and well-being through a portfolio of innovative health care services.
CARE SERVICES FOR OLDER NEW YORKERS
The New Jewish Home is a comprehensive, mission-driven health care system serving older New Yorkers since 1848.
HOME CARE: Our Certified Home Health Agency (CHHA) helps you regain independence after surgery, injury or illness, with rehab and care in your home.
CARE MANAGEMENT: Whether you are recovering at home, need help with daily activities at home.
DAY CARE PROGRAMS: Stay engaged through our medical and social Adult Day Health Care Programs in Manhattan and the Bronx. Spend the day in a vibrant community while receiving medical, social and therapeutic services. 
SHORT-STAY REHAB: Our Short-Stay Rehabilitation Programs, in Manhattan and Westchester, help you seamlessly manage the transition from the hospital to your home after illness, injury or surgery.
LONG-TERM CARE:  If your needs are too complex to manage at home, our long-term skilled nursing services in Manhattan and Westchester provide that extra level of care, support and safety.
HOUSING:  Our senior housing options in the Bronx offer the best of both worlds: the privacy of your own apartment with easy access to care and services when you need them.
SOLUTIONS AT HOME
Our Geriatric Care Managers, who are clinical social workers or registered nurses, help you navigate the complex health care system. Their services include:
Arranging home care
Coordinating with health care providers and helping you understand all of your care options
Facilitating relocations to a new home or care facility
MAKING A DIFFERENCE
We care for more than 10,000 New Yorkers every year but the important work we do would not be possible without the generosity of our donors and volunteers. Please consider making a gift today or sign up to volunteer at one of our campuses. You can find more information on our volunteer events page.