Geriatric Care Management
SOLUTIONS AT HOME
When you are recovering at home, and need help with daily activities.
We work with your family to navigate complex care needs associated with aging at home, the geriatric care managers on The New Jewish Home's Solutions at Home resource team can help.
Our specially trained professionals can help find resources to make your daily life easier.
Navigate the complex world of older adult care with an expert, through Solutions at Home geriatric care management. As anyone who is getting older knows, arranging the right care and services can be confusing and stressful. Your geriatric care manager will be your partner getting you the care and support you need to stay safe and independent.
We work with you and your family to make sure you are supported in recovery and continued wellness, and we consult with your primary care physician and other providers to coordinate your care. You also have around-the-clock telephone access to our client service managers.
Your care manager will work with you to create a customized plan of care. The Care Manager also takes on the responsibility of arranging the services you need and managing the ongoing coordination and supervision of home health aides and other care providers.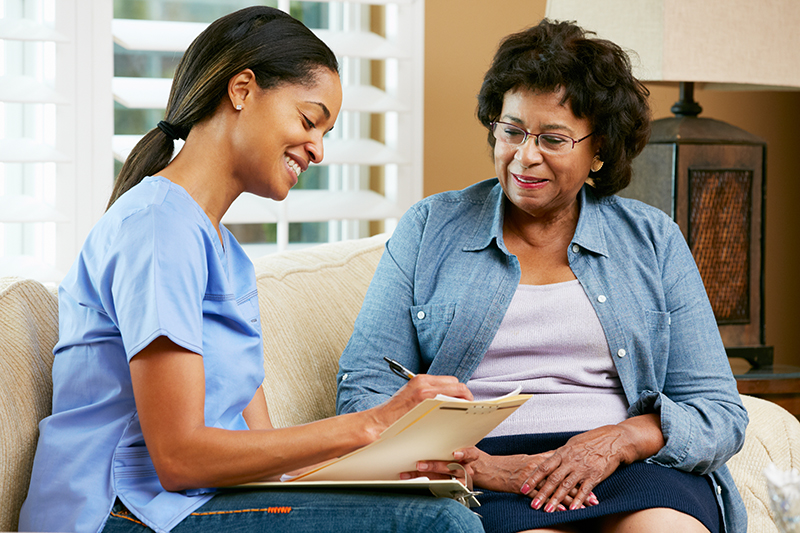 Ready to Set Up a Customized Care Plan?
The level of care and empathy your aide showed Ms. R, and the gentleness and patience the caregiver exhibited when Ms. R was having a hard time due to her advanced age and memory difficulties, was extraordinary and very touching.