Long-Term Care
If your needs become too complex to manage at home, our long-term skilled nursing services in Manhattan and Westchester provide that extra level of care, support and safety.
Our experienced care team works with you to prepare individualized plans based on your medical need, preferences and choices about living a rich and meaningful life.
Physicians who specialize in internal medicine and geriatrics
Nurse practitioners, registered nurses and certified nursing assistants
Physical, occupational and speech therapists
Dieticians
Social workers
Psychologists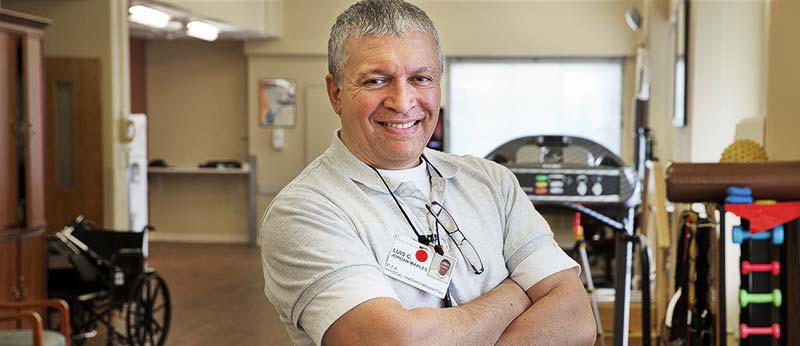 Our Facilities Feature:
Expansive outdoor space with beautiful gardens
Welcoming environment for all 
Kosher style meals
Libraries
Aquariums
Aviary (Manhattan)
Free WiFi for residents and guests
Small Houses (person-directed care in a home-like setting in Westchester)
Services and Amenities:
24/7 skilled nursing
Pain management and wound care
Comfort Matters, a person-directed approach to dementia care
On-site pharmacy and radiology
Specialty consult: dentistry, ophthalmology, podiatry, neurology, urology and cardiology
Additional specialty consult only in Manhattan: psychiatry, dermatology, nephrology, ENT and vascular
Swallowing and Dysphagia Clinic (Manhattan)
Spiritual care
Active resident councils
217 languages supported
Special Programs
We offer specialized communities for older adults with dementia, which provide a safe, familiar environment that maximizes physical and cognitive well-being. To guide patients, families and caregivers through the trajectory of the illness, our dedicated Dementia Care Navigator provides ongoing support and education.
For Information or to Schedule a Visit:
---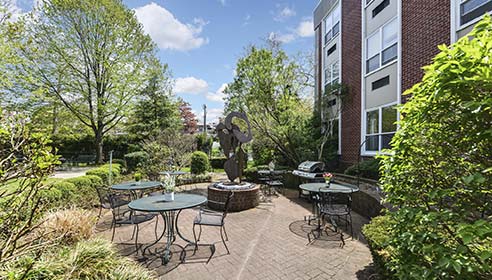 Manhattan Campus
120 West 106th Street
New York, NY 10025
212.870.4715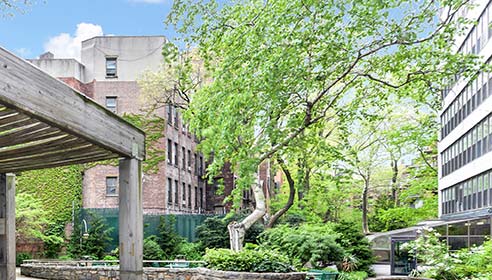 Westchester Campus
845 Palmer Avenue
Mamaroneck, NY 10543
914.864.5621
Live Well
In addition to providing the care and security you need, we also encourage you to pursue this chapter of your life with passion and meaning.
Our experienced Therapeutic Recreation staff will encourage you to participate in activities best suited to your abilities and interests. Some of the offerings include:
Creative writing classes
Horticulture therapy
Art therapy
Theater groups
Discussion group
Live musical performances
Summer outdoor barbecues
Holiday and birthday celebrations
We also offer religious and spiritual support, including organized Jewish, Catholic and Protestant services.
Share your suggestions and provide feedback via our active Resident Council, on all aspects of life in the nursing home.
The Green House Model
As a leader in implementing innovative models of care, we are proud to provide person-directed care (based on the Green House™ model) at the Small Houses we operate on our Westchester campus.
Small Houses are intimate households with home-like private and communal spaces that foster autonomy and individuality.
Meals are prepared daily from scratch in an open kitchen and shared at a communal table.
Residents set their own schedules and choose how they want to spend their days.
Specialized care teams who provide day-to-day care are trained to deeply know each resident, fostering strong relationships.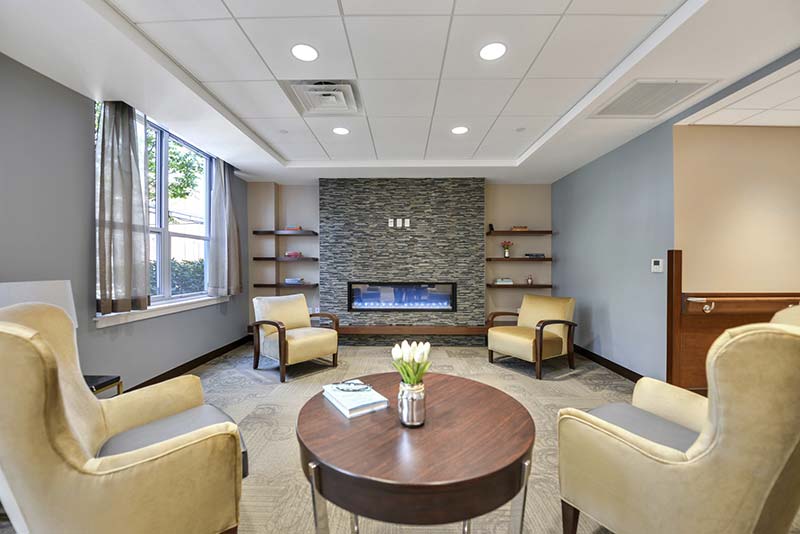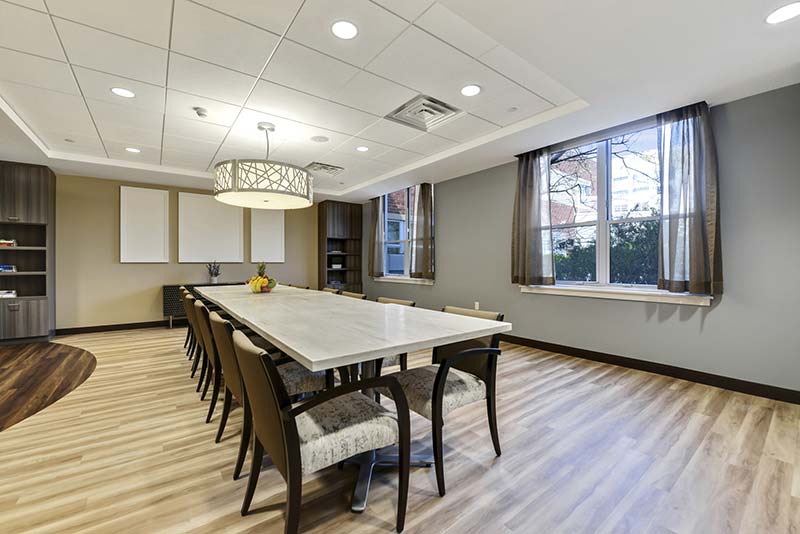 Teaching Institution
Our 514-bed skilled nursing facility on the Upper West Side in Manhattan is a longstanding teaching institution committed to instilling Jewish Home values in the next generation of professionals who care for older adults.
Through our Geriatrics Career Development Program we provide clinical training and mentorship to hundreds of students from under-resourced high schools.
We are also a training site for geriatrics fellows and third year medical students from the Mount Sinai Icahn School of Medicine.
Additionally we train students enrolled in educational programs in physical therapy, occupational therapy, social work, therapeutic recreation, pharmacy and pastoral care.
The staff here really care. They are giving mom the kind of attention and understanding we can all appreciate – especially mom!"
Shirley W.
Upper West Side, New York City